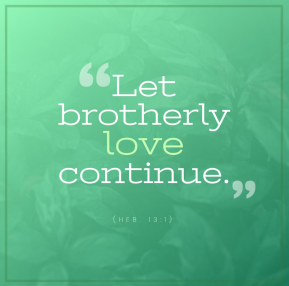 The Point of All This Is… [part 1]
Hebrews 13.1-6
It appears that this section has some disjointed exhortations, however, they aren't disjointed in the least. Since we've heard the final word from God, and since "we" are in a covenant relationship together with Christ we ought to be different, and available to assist one another, if we truly believe.
There is no message audio available for this service.
Video of this service only available via Facebook.